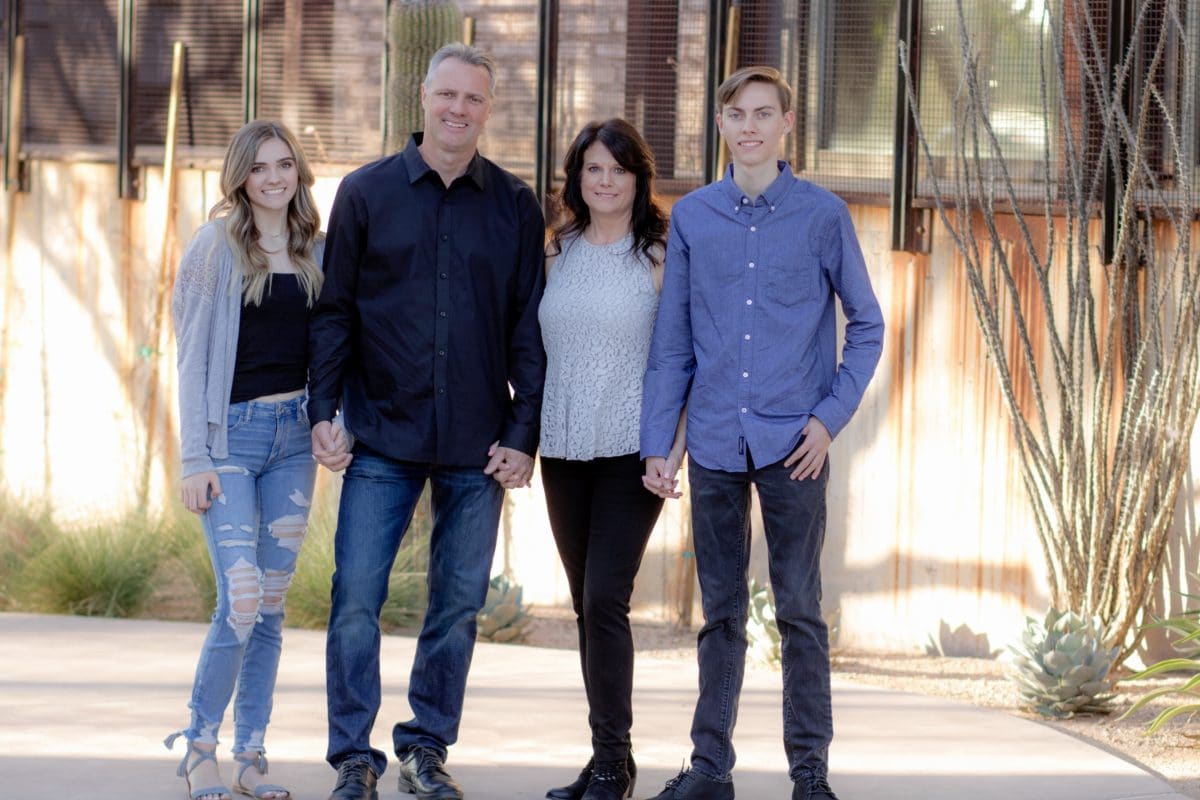 We are the Niethe's!
Cliff, Gina, Gillian and Garrett. Married 25 years, we started this business to combine our love of home renovations and the satisfaction of a completed project. The best feeling is standing back and admiring a project that was done right and will serve the client well. Cliff Niethe has over 30 years of experience in the construction, design and real estate fields and has an exceptional vision and the ability to solve any design challenge presented. There is a real pride that he has for every job he has completed. He treats every job as if it was for his own home.
You will not find a more honest, trustworthy, perfectionist to work on your home.  He defies all the stereo-typical traits that are attributed to "contractors."  He is upfront, gives you detailed design information and delivers on what is communicated.
We offer the most extensive and complete lines of custom closet systems available in Arizona.
Our closet and cabinet materials are made in the U.S.A.
We are licensed, bonded and insured for your protection.
We utilize materials and edge-banding of the highest quality available and at the most competitive prices found in Phoenix and all surrounding areas.
We provide superior craftsmanship on all closet and cabinet installations.
We offer unique and affordable custom storage solutions that can accommodate any budget.
We treat each client the way we would want to be treated.
WE LOVE OUR CLIENTS!
At Austin-Morgan Closets we truly feel like our clients are part of our family. They have entrusted us to transform their most intimate space, their home and we take that very seriously.
I am absolutely infatuated with my new pantry and no one stops by the house without getting a tour! The folks at Austin-Morgan Closets were immensely professional, always on time, detailed-oriented, and quick to provide answers to all my questions. Their pantry design was the most innovative of all!
Darlene Southern
Cave Creek, AZ
Worked on a master bedroom walk in closet for a new build. Excellent work at a great price. Would highly recommend.
Vincent Vanderkuyl
Paradise Valley, AZ
Love my new pantry!! It came out better than expected and exceeded my expectations! We have a small "reach in" pantry that had deep shelves so we redesigned it to an L shaped pantry and is now so much more functional and organized! Could not be happier with Cliff! Thank you!!
Peggy Murphy
Scottsdale, AZ