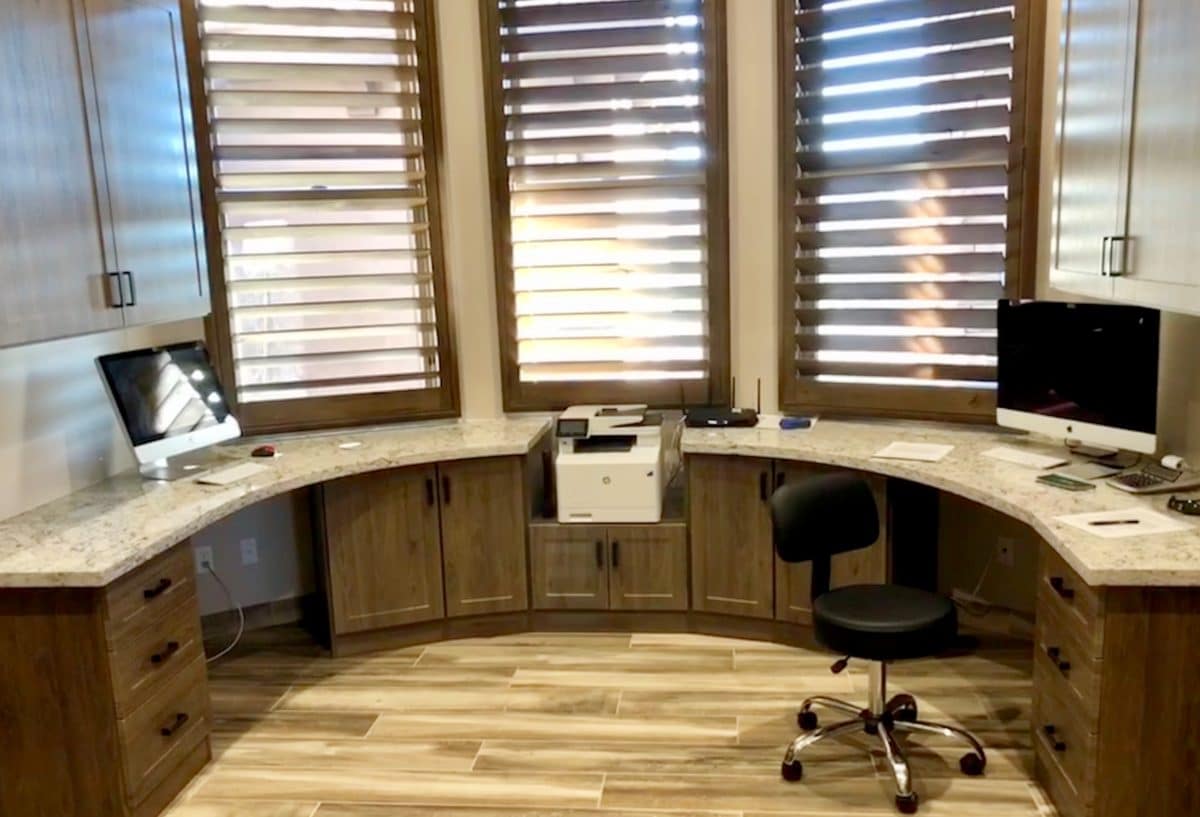 "Adding custom options by Austin-Morgan Closets has streamlined our process and created a valuable differentiator in our overall product offering." – Nathan Anderson, Rebuild the Block
We help home builders by designing and installing custom closets, offices, media centers, garages, mudrooms or laundry rooms throughout your homes so you can concentrate on other tasks. We are licensed, bonded and insured so we are ready to work on any job site. Maximize the available storage space throughout your homes to increase value and appeal to home buyers.
We handle everything, from design to installation, eliminating extra steps that are typically needed before painting, saving time and the headache of having to deal with this piece of the home building puzzle.
WE LOVE OUR CLIENTS!
At Austin-Morgan Closets we truly feel like our clients are part of our family. They have entrusted us to transform their most intimate space, their home and we take that very seriously.
When we met the team behind Austin-Morgan Closets, we were immediately impressed. Cliff had a background in construction & was able to combine personality with knowledge of the trade...Based upon all factors: responsiveness, personality, professionalism, flexibility, & cost, we chose them
Darrell B
Phoenix, AZ
Austin-Morgan Closets maximized the space throughout my home so everything has a place. I even have unused storage space to grow into! Thank you Austin Morgan.
Leigh M
Cave Creek, AZ
Very professional and ultra meticulous! Had a slightly damaged shelf which Cliff pointed out and replaced. Utilized a very difficult space to the max.
Andrea Goode
Phoenix, AZ